ITP Kit (1 Blood Well, 2 Restore Immune II)
SKU:

ITP-Kit-1-Month-1-Blood-Well-2-Restore-Immune-II
Are you concerned with Low or High Abnormal Platelet Counts?
Eastern Medicine Practitioners Have Used Herbs for Centuries for Support*
The Legendary ITP Kit
Interested in Healthy Blood Coagulation & Platelet Counts?*
| Price | Supply | # of Kits | Savings off MSRP |
| --- | --- | --- | --- |
| $139.95 | 1 Month | 1 Kit ($139.95/Kit) | You save $19.90 (12% off) |
| $279.90 | 2 Months | 2 Kits ($139.95/Kit) | You save $38.40 (12% off) |
| $378.80 | 3 Months | 3 Kits ($126.60/Kit) | You save $99.75 (21% off) |
| $719.30 | 6 Months | 6 Kits ($119.89/Kit) | You save $239.75 (25% off) |
CONTAINS NO "Beef Bovine Capsules", or Common Fillers such as Silica, Magnesium Stearate, Talc or Silicon Dioxide. The Only Ingredients are Natural Herbs and Kosher/Vegan Vegetarian Capsules*
Eastern Medicine Herbs such as Chinese Foxglove, Alisma, Astragalus, Artemisia Capillaris, Agrimonia & More have been Used for Centuries for Support.*
Introducing Get Well Natural's ITP KIt, Specially Formulated to Offer Healthy Support for the Body for Those Concerned with: *
How to Increase Platelets*
Low Platelets*
I.T.P. & I.T.P. Symptoms*
Increased Platelets*
Increased or High Platelet Count*
Eastern Medicine Doctors and Herbalists believe that normal platelet function can be achieved by supporting body balance and its natural ability to achieve normal platelet function, including normalization of both high, low or abnormal platelet counts & function. These Doctors understand the importance of using effective and synergistic Eastern Medicine based herbal formulas that provide the body with important platelet supportive qualities for anyone who may be suffering from platelet dysfunctions.*
They understand the importance of using Eastern Medicine modalities to improve the body's natural ability to produce healthier platelets. Get Well Natural's now legendary ITP Kit has been used successfully for years by people all around the world to better support their bodies' in areas related to:*
Healthy Normal Platelet Counts*
Healthy Platelet Quality and Function*
Balanced Immune Response and Function*
Normal Healing of Bruises and Bleeding*
Healthy Blood Coagulation Function*
Get Well Natural's ITP Kit (1 bottle of Blood Well and 2 bottles of Restore Immune II) was designed and formulated specifically to support the body for those concerned with healthy platelets and healthy blood coagulation through the use of balanced herbal dietary supplements.*
Note: For additional support, add Artemisia Capillaris and Agrimonia. In addition, Calm Ezz may also be taken for improved healthy stress resistance.*
Recommended Length of Usage: It is recommended that ITP Kit products be taken for minimum initial period of 3-6 months for best results. This recommendation is based on over 40 years of clinical experience by the developing doctors, where they found that improved bone marrow function, healthier platelet counts and healthier immune balancing can take the body time as it works to support improved health.*
Additional Information: Prior to Get Well Natural opening, the Medical Doctors and Master Herbalist who designed our products, discovered that an initial 3 to 6 months of herbal usage was essential for their patients' outcomes. These doctors believed that energetically, their patients were healthier after the first few days on the herbs and they could identify improved health balance using a standard Eastern Medicine "Pulse and Tongue" diagnosis. So even though their patients may not have physically noticed results in the first few weeks of the initial recommended 3-6 month protocol, these doctors/herbalist could tell the herbs were working for them from the beginning as well as throughout their protocol.*
After that initial period, some of their patients no longer needed the supportive herbs since they had reached their goals, while others needed further support and continued taking them for extended periods of time. In addition, these practitioners found that the longer their patients had a concern prior to beginning their herbal regiment, the longer their bodies generally took to achieve their health goals. They taught their patients that even if it took months to years for their body to heal itself, the fact that they were either maintaining or improving their health as they got older, was a very positive outcome and bucking the normal trend.*
The Adult Suggested Usage is 3 capsules of each twice daily, with water, on an empty stomach, 30 minutes before meals, or as directed by a healthcare practitioner.
For Children over 6 years: Take 3 Caps, twice daily as listed on the bottle. Note: capsules can be opened and mixed with water for those that can't swallow pills.
For Children 1 to 6 years: Take 1 or 2 capsules of each product (open capsules and mix with water), twice per day either on an empty stomach. Can be mixed with apples sauce or other food if necessary.
Servings Per ITP Kit: 1 Month Supply
Ingredients: Scroll further down for each product's ingredient list.
Click to Try the ITP Kit Now
Herbal Formula Creation Based on Published Research
Dr. Graeme Shaw, MD and Ba Hoang, MD, PhD's published research offers unique insights in health, as well as resulting in their published theory on I.T.P.[1] for those with either Chronic Immune Idiopathic Thrombocytopenic Purpura (I.T.P.) or Chronic Idiopathic Thrombocytopenic Purpura (I.T.P.).*
Reference: 1. "Refractory Idiopathic Thrombocytopenic Purpura: An Integrated Approach to Treatment," by Ba Hoang, MD, PhD, D.G. Shaw, MD. The J of Ortho Med Vol. 18, No. 2, 2003
The ITP Kit
The ITP Kit's exclusive herbal ingredients play a vital role in supporting the body's natural ability to produce healthy quality platelets without the significant side effects as commonly found in western medicine drug treatments.* Healthy platelets can dramatically help the body in reducing excessive bleeding and bruising symptoms due to various causes.*
Holistic Approach
The Eastern Medicine philosophy is to look at I.T.P. (both Idiopathic and Immune Thrombocytopenic Purpura) as a whole body imbalance. The ITP Kit offers balanced dietary herbal supplementation to the body and key organs. According to the experience of Eastern Medicine educated medical doctors and master herbalists, a healthy and balanced body is more able to achieve normal immune function, platelet quality and endothelial integrity, in order to prevent and stop excessive bleeding conditions.*
This unique combination of herbal ingredients was first developed by doctors many years ago due to a lack of adequate and effective treatments available in Western medicine. It has been used by thousands of satisfied and grateful individuals with I.T.P. and other bleeding disorders to support the body's production of healthy platelets.*
Get Well Natural's Blood-Well and Restore Immune II can be taken regularly for one year and then as long as needed as a dietary food supplement.*
In summary, according to experienced Eastern Medicine physicians, once a body improves healthy overall balance, it has a greater chance to:
Restructure and heal the body from destroying platelets.*
Eliminate the possible triggering of disease maintaining factors.*
Improve the immune function that prevents excessive platelet destruction and other triggering (maintaining) mechanisms.*
Eliminate the side effects of the standard drugs commonly used and prescribed for I.T.P., thus allowing a return to a healthier balance.*
Note: For additional support, add Artemisia Capillaris and Agrimonia. In addition, Calm Ezz may also be taken for improved healthy stress resistance.*
Click to Try the ITP Kit Now
ITP Kit Product Counts & Ingredients
Blood Well
Blood Well: 1 Bottle with 180 Vegetarian Capsules per bottle.
Blood Well Ingredients: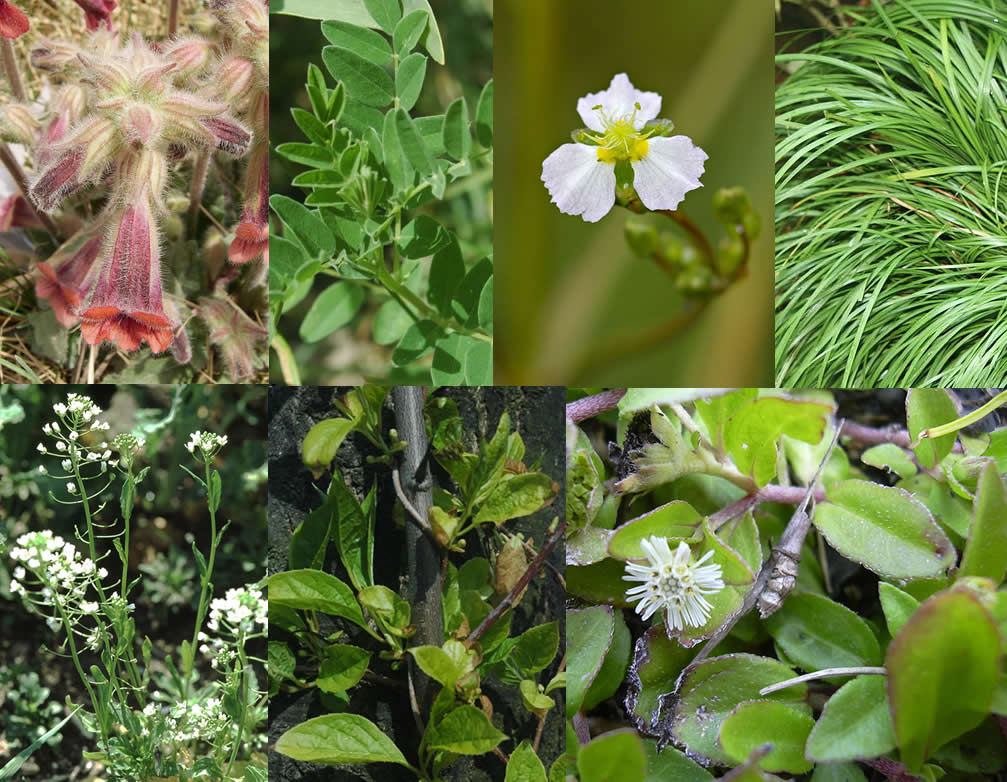 Click to Try the ITP Kit Now
Restore Immune II
Restore Immune II: 2 Bottles with 90 Vegetarian Capsules per bottle (180 capsules total)
Restore Immune II Ingredients: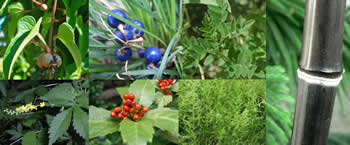 Click to Try the ITP Kit Now
Customer Testimonials
My history involves a condition called idiopathic thrombocytopenic purpura and brings on bruising, Petechiae and bleeding symptoms. Throughout my life, my platelet counts often fluctuated up and down. I spent much of my time worrying and going from doctor to doctor looking for answers. I did not want to go the splenectomy route since I had learned that the spleen is a very important organ to hang onto in eastern medicine philosophies. Thankfully, my doctor agreed with me and did not push me to have it removed. Eventually, a doctor I went to referred me to try the Blood Well and Restore Immune II natural herbal formulas. I have taken these as well as many of your natural products. Thank you so much for making healthful products like these available. I am constantly telling all of my family and friends about Get Well Natural. My hope is that other people can experience these supportive formulas like I have. Thank you so much,
- - Julia L., CA
Dear Get Well Natural: In the past, due to my I.T.P., I had been on various medications wondering if my platelets would every rise. I have taken your products Calm Ezz, Blood Well and Restore Immune II since May 07 and I am very happy with these products. Thank you so much,
- - Darlene - Cleveland, Ohio
Click to Try the ITP Kit Now
Originally in October 2001 I was diagnosed with I.T.P.; bruising and a very low platelet count. Then in November 2001 I had a splenectomy then everything fell apart and my platelets became extremely low; I was so beside myself in that the doctor did not seem to know much about I.T.P.. So in January 2002 I found a great doctor to support me and I was put through 3 chemotherapies. After I recovered, my daughter searched the internet and found PDSA...and with the approval of my hematologist I began taking the ITP Kit from Get Well Natural.
Currently (October 2008), I have been on both Blood Well and Restore Immune II for several years now. My hematologist was so amazed at how the herbal formulas support my body. At the age of 82, I know that I was blessed with a miracle for my daughter to find these herbs, and I will continue to take them for the rest of my life for continued support.
- - Barbara W., Leawood, KS
Dear Staff, in my life I had a lot of ups and downs. My body ranged from healthy platelet levels to lowered levels. I first experienced platelet count issues during my first pregnancy. My doctors kept track of my platelets, which had dropped to 100k. My OB/GYN sent me to an Oncologist & I was told it was perfectly normal for a pregnant woman. At delivery I couldn't get an epidural because my platelets dropped to 86k. All seemed ok until about a week later when I started running a 103 fever. I went to our family doctor and he prescribed Augmentin (thought I had a uterine infection). Three days later they did an ultrasound & found placenta still left inside me so I was immediately scheduled for a DNC. The morning of my surgery my blood panel came back & my platelets were now at 1,000! It was touch & go for awhile, but after 6 pints of blood & 3 pints of platelets I was ok and released from the hospital with platelets at 168k.*
Doctors said that I either had an allergic reaction or it was just all the trauma from delivery, either way I was put on 80mg of Prednisone. In 3 weeks I had the "moon face", gained 17 lbs. & my platelets dropped back down to 11,000. I was then injected with Win-Rho (which did nothing to raise my platelets, only made me really sick!), had a bone marrow biopsy & my doctor was scheduling to have my spleen removed. I said "NO", I had had enough!*
My uncle told me about your website and I immediately ordered and started the Blood Well & Restore Immune II. I want to report to you that I am totally happy with these platelet health supporting products. I like the idea of using natural methods like stress reduction and natural dietary supplements to support my body's natural ability to produce healthy platelets versus waiting for my platelets to go down and then having to take drugs like Prednisone. I've tried to tell my medical doctors that for me, supporting my body with healthy and natural products is a better choice for me, but they keep telling me that their drug and surgery recommendations are simply "protocol", and the only thing they are trained to provide. Thank you Get Well Natural, your natural herbs are a blessing!*
- - Sincerely, Alicia S., Kansas
Click to Try the ITP Kit Now
I was happy to get my order of Blood Well and Restore Immune II. I started to take them right away and I am glad I did. Thank you for your time and knowledge you shared with me. I thank the lord for all the help your experienced staff have given me.
- - Dolores S., Florida
Dear Get Well Natural: I write this communication to let individuals with various immune disorders know that Get Well Natural and staff are true professionals. They were the driving force of educating and helping me understand my situation. These products that Get Well Natural provides are the real deal. No gimmicks, no hype, just effective dietary supplements to support my body. I am glad that somehow God directed me to such men and women. Again, thanks to everyone. Each time I call for an order everyone is so cordial and it makes my day each time I talk to them.
- - With Respect, William Shear, Ohio
After a scary dip in my platelets several years ago I was told by my doctor that I had something called Chronic I.T.P.. I was given costly infusions of IVIG, and very little happened. I refused to go on any steroid therapy because of the side effects. I did my own research and came across this herbal website, and ordered the ITP Kit (Blood Well & Restore Immune 2).*
At first I didn't notice any difference from taking these supplements. But, I figured since they are natural herbs and designed to support my body's healthy functions, I decided to stay on them longer. Well, it has been a couple years since I first took these herbal products from Get Well. I am very pleased with these platelet supportive products. My doctor, who at first was skeptical about me taking herbs, is now a believer.*
Over the last couple of years, the friendly folks at Get Well Natural have added, and subtracted certain herbs to my herbal health program, and have been very helpful with giving me information about what I'm taking. Coincidentally (or not) my elderly Mother was hospitalized and also diagnosed with I.T.P. due to her shocking low platelet count numbers. She was put on 60mg of prednisone.*
Two months ago, I convinced her to try the herbal products to support her body's health. Now, mom is also happy with her decision to give it a try. We are both very grateful to have found Get Well Natural and recommend them to others. *
- - Warmest Regards, Nick, P., Los Angeles, CA
Click to Try the ITP Kit Now
Questions? Call 1-888-522-4372
Additional Information: "PDSA which stands for Platelet Disorder Support Association, described a commonly used drug named Rituxan. Click here to read about what they found about Rituxan".