Hepagenesis (100 Capsules)
SKU:

242

Receive 15% Discount:

When you buy 3 to 11 bottles = $21.20/ea

Receive 20% Discount:

When you buy 12 or more bottles = $19.96/ea
Healthy Liver Function?
Eastern Medicine herbs have been used for liver health support for centuries.*
Hepagenesis is a Natural Dietary Herbal Supplement*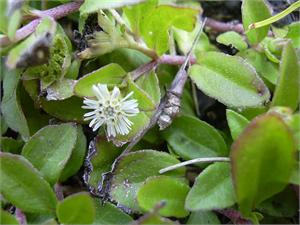 CONTAINS NO "Beef Bovine Capsules", or Common Fillers such as Silica, Magnesium Stearate, Talc or Silicon Dioxide. The Only Ingredient is the Natural Herb Eclipta and Kosher/Vegan Vegetarian Capsules*
Eastern Medicine herbs such as Eclipta have been used for centuries to support:*
Healthy Liver Function*
Liver Health*
Healthy Hair*
A natural dietary supplement, Hepagenesis is made from concentrating the herb Eclipta Alba into a stronger extract concentrate. This practical herb has marvelous qualities and has been used throughout Asia and in Eastern Medicine due to its supportive qualities for the liver. Each bottle of hepagenisis contains 100 vegetarian sourced capsules for a simple and effective way to ingest this healthful herb.*
Get Well Natural's Hepagenesis is a natural dietary herbal supplement of Eclipta Alba. This herb is believed by Eastern Medicine practitioners to have wonderful qualities that support healthy liver fuction.*
Click to Try Hepagenesis Now

Additional Eclipta Information
In traditional Chinese medicine, Eclipta was traditionally used to support and nourish the liver. Liver supporting herbs like Eclipta have been used by itself or in herbal combinations for those concerned with liver dysfunction like fatty liver and liver cirrhosis.* Eclipta grows throughout the wet lowlands of East Asia, typically near rice fields. The leaves are used in Ayurvedic and traditional Chinese medicine (TCM) as a cooling and restorative herb supporting the mind, nerves, liver, and eyes.*
The herbal extract made from the leaves is considered to be a powerful liver rejuvenative tonic. Practitioners of TCM use eclipta for yin deficiency with internal heat. Clinically in China and Vietnam, this herb has been used safely for extended periods of time as a single herb or in combination with others.*
Suggested Usage: As a Dietary Supplement, take 3 capsules twice daily on an empty stomach, 30 minutes before meals, or as directed by a healthcare practitioner.
Product Ingredient: Eclipta Herb Extract
Count: 100 Vegetarian Capsules
Servings Per Bottle: 33 Servings
Herb Net Weight Per Capsule: 500 mg.
Sources: Bown. D. Encyclopaedia of Herbs and their Uses. Dorling Kindersley, London. 1995, Yeung. Him-Che, Handbook of Chinese Herbs and Formulas. Institute of Chinese Medicine, Los Angeles 1985
Click to Try Hepagenesis Now

Questions? Call 1-888-522-4372