Posted by Dave Leong on Nov 17th 2008

Depression Causes & Solutions * Eastern Medicine Depression Herbs *
Holidays Make You Feel Depressed? You're Not Alone
The holidays are supposed to be "the most wonderful time of the year." Yet for many of us, the glittering lights and festive decorations make us feel sad. Even when we're surrounded by people, we feel so lonely and blue that we'd rather be alone. According to Medline Plus, if you are one of the more than 20 million people in the US who suffers from clinical depression, these feelings do not go away. They persist and interfere with your everyday life. Depression can cause you to lose interest in the activities you used to enjoy. Left untreated, depression can make you feel so worthless and fill you with such an unshakable feeling of despair that you wish you were dead. If you suffer from depression, consider fighting it the natural way.*
Are You at Risk for Clinical Depression?
The New York Times Health Guide notes that you may be at increased risk for clinical depression if you have experienced issues such as loss of a loved one, abusive relationships, chronic stress, or the onset of a serious illness. The National Institute of Mental Health says that while men and women are both susceptible to clinical depression, women tend to be depressed more frequently than men. And the risk of becoming clinically depressed increases if there is a history of depression in your family.*
Depression - Causes and Solutions
Few of us have escaped sadness in life. When the sadness becomes chronic and is associated with conditions such as a sleep disorder, apathy, weight changes or feelings of helplessness and hopelessness, we term the condition depression. What causes our sad moods? And what are possible solutions, from an Eastern Medicine point of view? Read this month's article by Dr. Graeme Shaw, M.D. and learn how for some patients, depression may purely be a suppression of our mental energies.*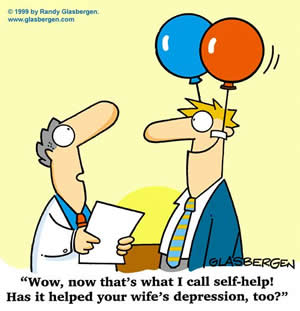 Depression Affects Your Mind AND Body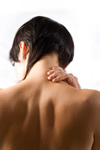 According to the MayoClinic, depression can be more than just an emotional condition. Our mood can influence our physical well being. The physical symptoms of depression can include a change in weight, sleeping too much or not enough, back pain and headaches, fatigue, and mysterious aches and pains that simply won't go away.*
Eating Healthy Can Improve Your Mood


According to WebMD, certain nutrient-rich foods give your body the caloric intake it needs to stay healthy while releasing stimulants such as serotonin and dopamine into your brain. In particular, whole grains, Brazil nuts, lean meats, salmon, leafy green vegetables, black tea and dark chocolate may improve your mood and heighten your energy level.*
Depression: Health-Supporting Herbal Supplements
When dealing with stress and anxiety, practitioners of Traditional Chinese Medicine recommend that you strive to support balance and harmony in your body. Activities to achieve this can include massage, meditation, yoga, tai chi, art, adequate sleep, exercise, a healthy diet and effective dietary supplementation. Get Well Natural recommends the following herbal products:
| | |
| --- | --- |
| | Calm Well provides support for healthy moods and healthy sleep patterns by addressing the imbalances associated with depression and irritability. Calm Well is a natural herbal dietary supplement containing Cyperus, Poria Cocos, Eclipta, Ganoderma, Schizandra. It promotes the balance of the multiple systems of the healthy mind and body. When in balance, the body can restore cellular energy while also promoting improved neurotransmitter health and membrane function. This improved function may better support those with symptoms of depression.* |
| | Calm Ezz is a natural dietary supplement containing Ramulus Ucariae, Ziziphus Spinosa, and Albizia Julibrissin. It promotes healthy emotional balance, healthy stress resistance and natural relaxation. Calm Ezz could help you maintain balance in the midst of anxiety and stressful situations, plus provide inward support for restlessness and irritability.* |
| | Sweet Sleep offers a unique combination of the gentle herbal ingredients Corydalis and Mimosa Pudica, Nelumbo Nucifera which promote healthy and balanced sleep cycles that are adversely affected by depression. A lack of sleep can decrease the body's natural healing ability, as well the effectiveness of nearly every system in the body. Sweet Sleep is Get Well Natural's exclusive formula designed to improve healthy mental calming and relaxation in the body.* |
Happy Holidays from Get Well Natural
If you're suffering from depression, we sincerely hope you'll take steps to address this serious illness. Our wish for you is that you develop the healthy balance of mind and body that will allow you to experience all the joys of the holiday season and start out the New Year filled with hope and happiness.
[ Top]