Posted by Dave Leong on Aug 11th 2014

Control Prostate Health Naturally*
A Natural Approach to Controlling Prostate Health*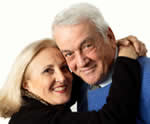 Prostate problems usually occur in men at the age of 40 or above. The prostate generally grows larger as you get older. The prostate gland is an important part of the male reproductive system.*
A healthy prostate is about the size of a walnut. The prostate gland wraps around the tube that carries urine out of the bladder, the urethra. When the prostate gets too large (called an enlarged prostate) health issues and symptoms can occur.*
Enlarged Prostate Symptoms*
The symptoms of an enlarged prostate include:*
Frequent Urination*
A weak stream of urine*
Difficulty urinating*
Problems with urine leaking*
Do Prostate Problems = Prostate Cancer?*
No, having prostate related health problems does not mean that you have cancer. But prostate problems can be an indicator that the prostate gland is not at optimum health.*
Adding more natural support methods could support the body for a greater chance of restoring the prostate gland back to a normal size and function.*
All Natural Prostate Health Supplements*
Prostate health supplements can help maintain prostate health according to practitioners. They may be even more helpful as one ages.*
Prostate Health supplements that only contain natural ingredients are a preferred option for men looking to support their prostate naturally, without the use of drugs or surgeries.*
According to practitioners, natural supplements generally do not cause the negative side effects expected from taking pharmaceutical drugs. Therefore, natural prostate supplements can be a great option for those looking to improve or maintain prostate function with all-natural methods.*
Dietary Supplements Taken Worldwide*
Medical professionals around the world believe that natural health supplements can play an important role in a person's diet.*
For men suffering from prostate disorders, Eastern Medicine practitioners have a common goal of using natural methods to support the body. Natural approaches such as acupuncture & herbal medicine formulas are used to assist the body.*
Practitioners specifically target supporting the body's natural healing mechanisms in charge of avoiding disease and overcoming any health challenge.*
Combined Single Ingredients versus Synergistic Herbal Formulas*
There are two main types of prostate supplements on the market. They fall into two categories. One type is made up by combining "single ingredients" known to support the body. The other type is Eastern Medicine designed products based on synergistic herbal formulas.*
1. Combining "Single Ingredients" Products*
Combined single ingredient products are designed by combining individual single ingredients, known separately for their individual prostate benefits. In the past, the vast majority of prostate products used by men in the U.S. were mainly this type of combined "single ingredient" product.*
While combining single ingredients may indeed be beneficial for the prostate, products that mix these single ingredients together, may not necessarily work very well. They may lack synergy and not function well when mixed together.*
Common single ingredients used in prostate products include:
Saw Palmetto*
Crinum Latifolium*
Red Clover*
Beta-Sitosterol*
Pygeum*
Stinging Nettle*
Lycopene*
Men using these single ingredient mixture type of products report mixed results. Some experience great results. Others experience little to no results at all.*
2. Synergistic Eastern Medicine Herbal Formulas*
Effective Eastern Medicine herbal formulas are designed to provide targeted support for the prostate gland and organs. Practitioners use herbal formulas to support a man's body to help the body achieve the balance needed for a healthy prostate gland.*
Herbal formula ingredients are designed to work synergistically with each other, creating a positive effect on the body.
While these types of formulas are extremely popular throughout Asia, more and more men in the U.S. are realizing the increased benefits of these types of Eastern Medicine based prostate supplements versus taking only mixtures.*
Eastern Medicine practitioners strongly believe that if imbalance persists in the body, there is a much greater chance of developing prostate disorders, or any disorder for that matter.
Herbal formulas, or other natural techniques that provide balance, are the key, according to Eastern Medicine philosophies. It really is all about balance!*
Healthy Prostate & Ovary*
Get Well Natural's Healthy Prostate & Ovary (HP&O) is an example of an Eastern Medicine prostate supplement herbal formula designed and approved by doctors for their patients.*
This formula contains an effective balanced blend of 7 synergistic ingredients designed to all work together in harmony with each other. *
This herbal formula is unique and different than any other product on the market, in terms of its herbal ratio, concentration, exact part of each herb used, its superior formulation and manufacturing techniques.*
HP&O contains the healthy ingredient crinum latifolium that customers report great feedback to us on that product alone, customers who added more crinum latifolium to their prostate protocol report improved satisfaction from taking both products in conjunction.*
Customer Testimonials:
"In the past when I had a problem with my prostate, I first began using saw palmetto; however, it did not work for me. I repeatedly found myself in the bathroom 4 or 5 times a night and my elimination flow was a dribble. I was told that Get Well Natural, LLC sold an herbal formula that might offer the support I was looking for. So I gave them a call. I now have been taking Get Well's Healthy Prostate & Ovary for three months. I am very satisfied with these herbs and will definitely tell others about it."*

--S.S., New Mexico

"There are a lot of products on the market, and what I like about yours, is that yours really works."
--Mark R. Ohio
Click the link below for the Prostate Crinum Kit containing both HP&O along with Crinum Latifolium.
The Best Herbal Kit for Prostate Health? Try Them & Decide for Yourself
Natural Prostate Health Support*
In summary, Eastern Medicine herbal formula based supplements with a prostate support focus are available now. Many customers have reported happy results with Healthy Prostate & Ovary, especially when combined with Crinum Prostate (100% crinum latifolium).
Questions? Customer service at Get Well Natural is Priority 1, so please do not hesitate to call us or email us if you have any questions or concerns. 1-888-522-4372 [email protected].
If you are looking for the best supplements for prostate health, click the link below to check out Healthy Prostate & Ovary, the doctor approved herbal prostate formula.*
Is there a 'Best' Prostate Health Supplement? According to Some. Try them and Decide for Yourself
[Top]