Posted by Dave Leong on Jun 19th 2015

Check out this amazing story about how easy it is to publish a fake article.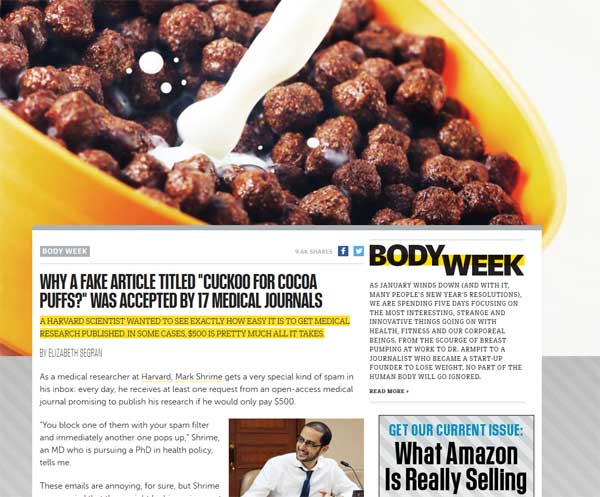 Click for Fastcompany.com Story in a New Window
The subject fake article is completely auto-generated gibberish. Yet the article is still accepted for submission by many so called medical journals!
Don't worry, the author did not publish the article.
Crazy stuff!
Thanks,
Dave, Monica, Ramesh & Tazz
Click for the PDF of the Article in a New Window
Questions? Call 1-888-522-4372
[ Top]